Kiamichi Forestry Research Station
The Oklahoma State University Forest Resources Center is an operational unit of the Oklahoma State University Field & Research Service Unit (FRSU) that supports all aspects of natural resources research, extension, and education for Oklahoma State University (OSU) in Southeast Oklahoma.
Research Focus
The staff is composed of degree professionals with expertise in the areas of plant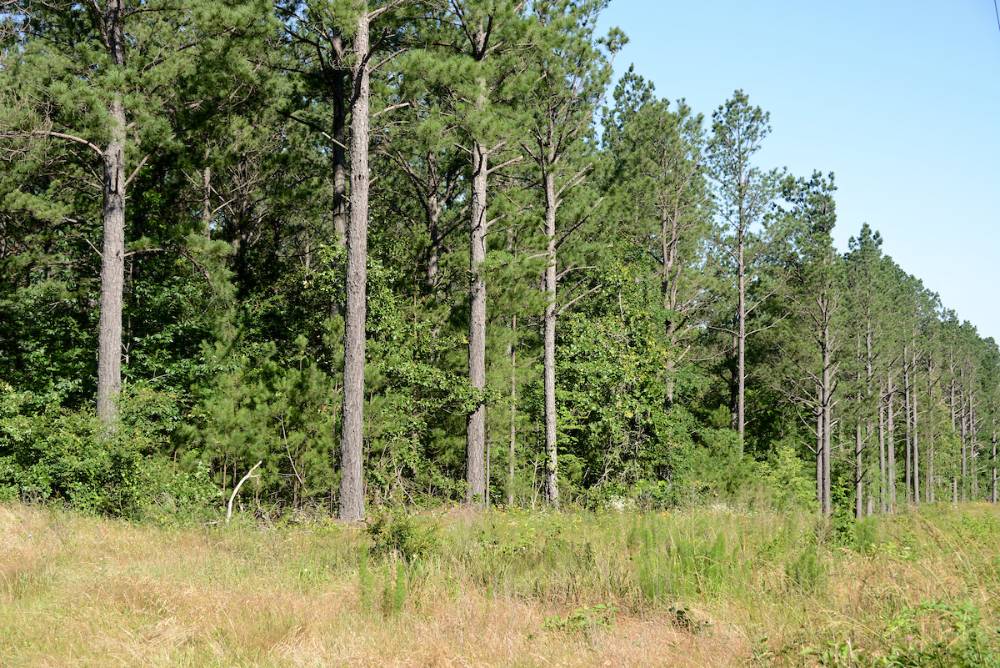 physiology, eco-physiology, fish and wildlife, water hydrology, GPS & GIS, forestry, and traditional agriculture. A general labor pool is also maintained to support ongoing filed research efforts. In addition to the 160 acres that house the main facility the Center manages ongoing research efforts on approximately 1000 acres of cooperative lands owned by state, federal, private industry, and private individuals.
Current research projects include:
Loblolly X Pitch Pine test plot
Three termite studies
Cottonwood tree breeding plots and preservation beds
Silvo-pasture & hay demonstration plots
Christmas tree demonstration plot
Goat brush control demonstration plot
24 Loblolly Pine clonal trials
Timing of flowering and pollination of Sweetgum trees
The station annually hosts OSU departmental field trips that educate students about forest ecology, wood products, forest hydrology and wood technology. They regularly welcome colleges, high schools, elementary schools and scout trips from across the state and provide workshops for professional groups and associations from across the country.
Size and Location
The main facility is located on a
and offers users a conference/classroom that seats 70, a wet laboratory, a GPS/GIS work station, a dormitory that sleeps 12, and an efficiency apartment for extended stays, a research greenhouse, and two fabrication shops. There is also a fleet of vehicles, tractors, and ATVs available for research purposes.
Meet the Team