New Construction / Site and Facility Enhancements
New Frontiers: A New Home for Teaching, Research and Extension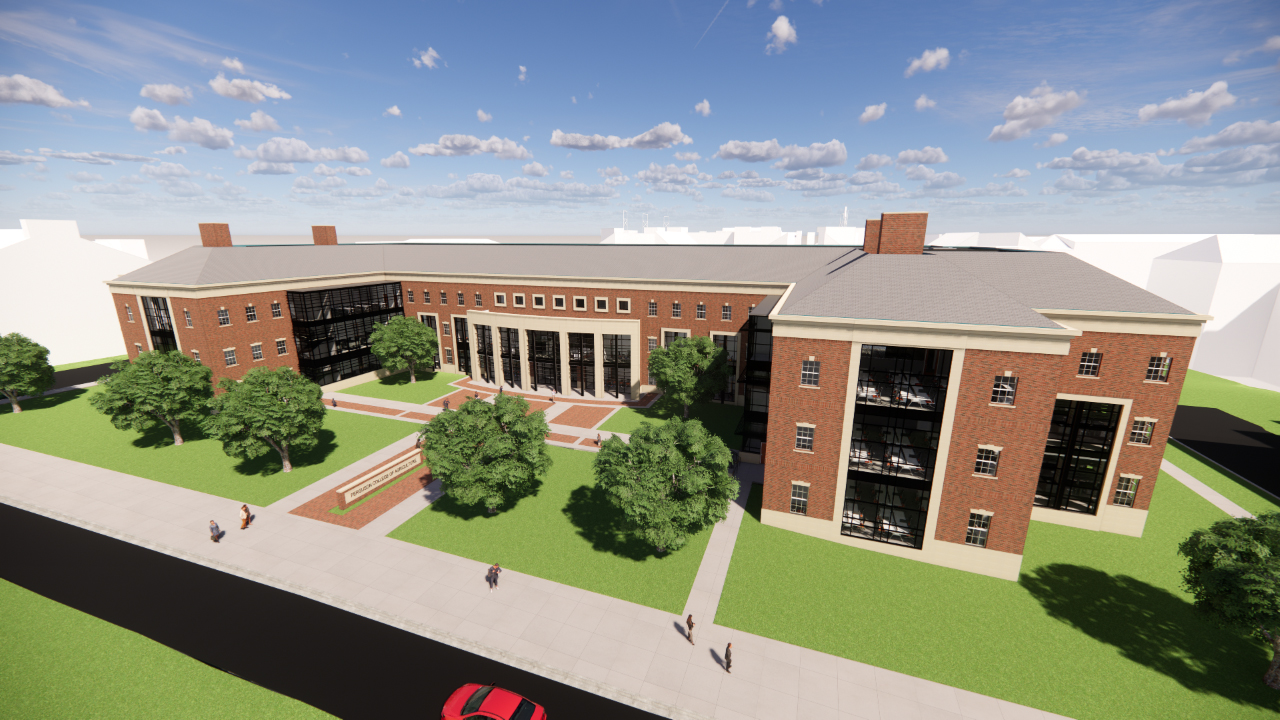 The historic $50 million gift from the Ferguson Family Foundation has and will continue to transform our college in a variety of ways. The funds created a $25 million endowment for the college's operations and designated $25 million to the New Frontiers campaign.
The new home for the Ferguson College of Agriculture will strengthen OSU Agriculture's research, teaching and Extension missions while addressing two key challenges: attracting and retaining scientific leaders and equipping collaborative teams with state-of-the-art laboratory and field facilities. It will redefine what is possible for our faculty, students and the industries and communities that depend on our research. Learn more about New Frontiers and watch our progress on a live construction camera.
Helms Hall (Dairy Center Student Housing)
Among the ongoing enhancements to the OSU Dairy Center is improved on-site student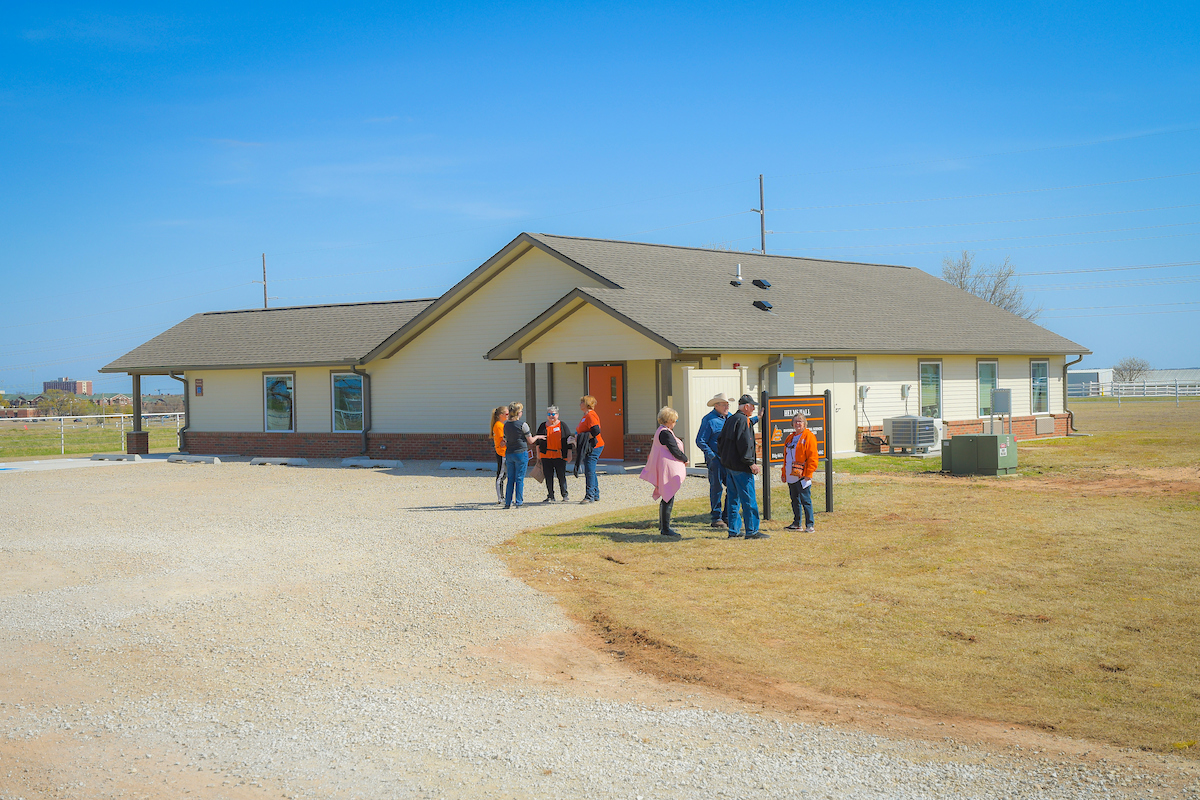 housing for those working at the center, thanks to funding from Larry and Kayleen Ferguson. Named Helms Hall in recognition of the principles embodied by Kayleen's parents, her father – the late Kenneth Helms – earned a dairy science degree at OSU before marrying Kathleen Cunningham. Both went on to earn master's degrees in education from OSU while teaching, championing the dairy industry and raising two daughters and a son.
New Ferguson Dairy Center Free-stall Barn
Oklahoma State University alumnus Larry Ferguson discovered a match made in heaven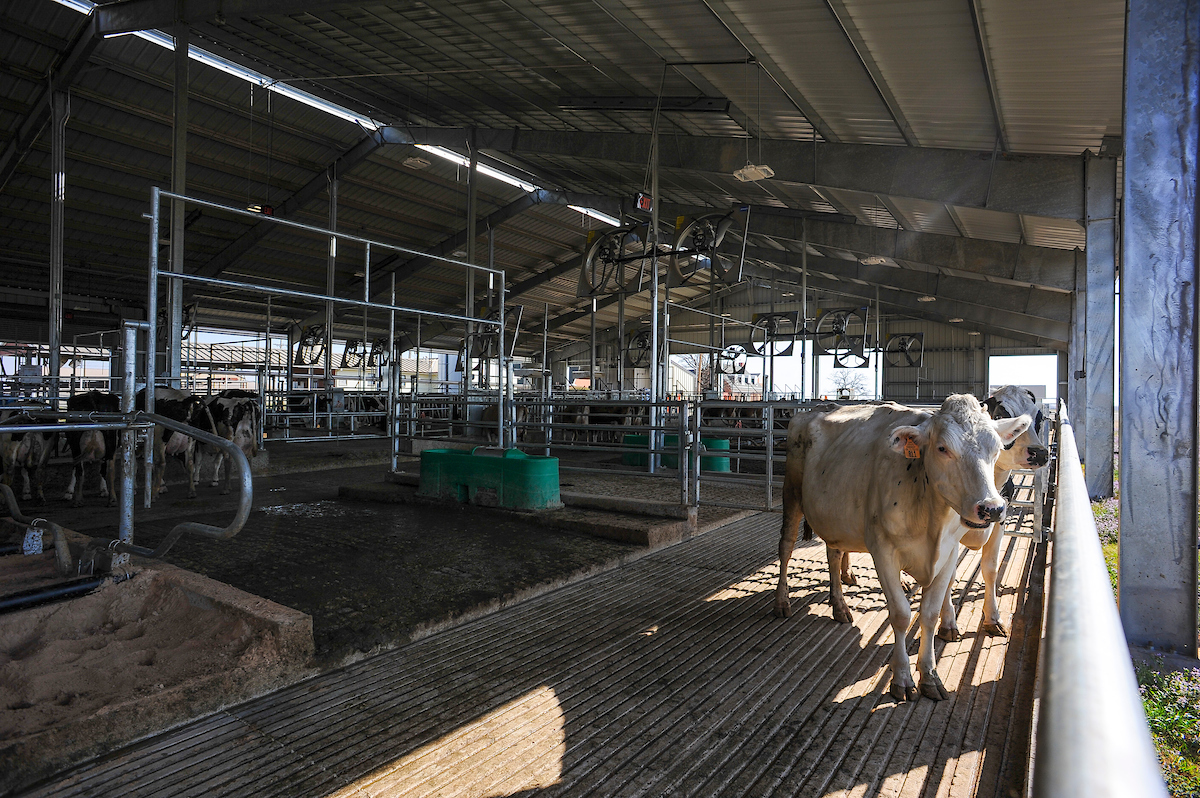 when he was working at the OSU Dairy Center in 1975, both in terms of his eventual career in the U.S. dairy industry and in the former Kayleen Helms. Forty years later, a $2 million gift from Larry and Kayleen Ferguson is proving instrumental in the construction of a new state-of-the-art, free-stall barn and other improvements at the dairy center.
New Oklahoma Foundation Seed Stocks Facility
Oklahoma Foundation Seed Stocks works to increase and distribute new wheat, peanut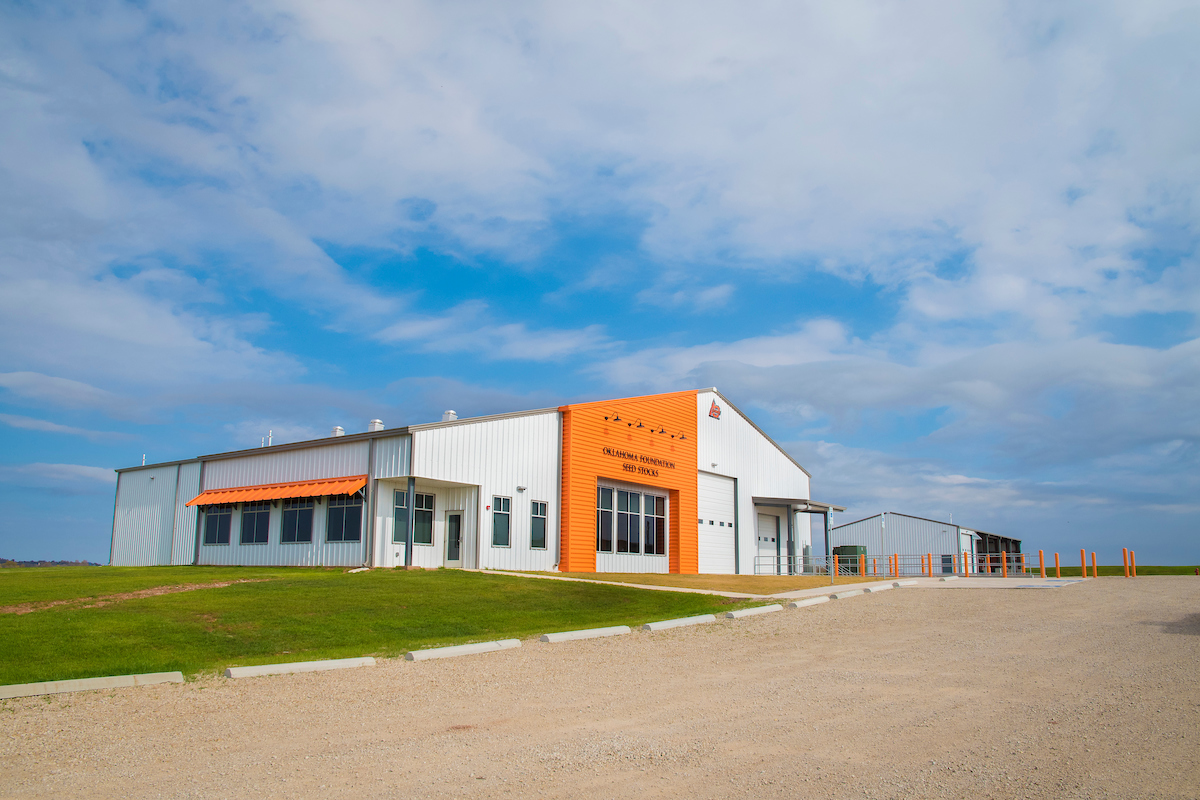 and grass varieties developed and released by DASNR, maintain the pure seed stock of older varieties, and increase and distribute crop varieties developed by other organizations that are adaptable to Oklahoma and released jointly with the Oklahoma Agricultural Experiment Station. To handle the increasing demand, in November, 2016, OFSS broke ground on a new 20,000 square-foot space, which will include a separate cleaning facility. Once completed, the new complex is expected to make the OFSS staff's jobs easier and the operation even more efficient and effective. Stay abreast of ongoing construction via the webcam or by clicking on a up-to-date snapshot.
Dr. Raymond Sidwell Research Facility
A lasting legacy serving Oklahoma agriculture. Construction of the new Dr. Raymond Sidwell Research Facility at DASNR's North Central Rese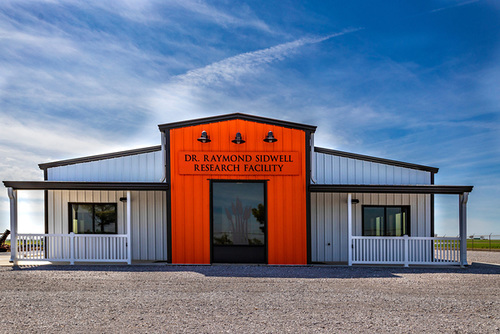 arch Station near Lahoma is progressing. The facility will have a conference room, offices and restrooms compliant with
the Americans with Disabilities Act, and will feature a large open bay design that will facilitate equipment and make possible field day events unimpeded by weather. Sidwell served as senior station manager for the 143-acre experiment station from June of 1980 until his passing in December of 2013. More than three decades of Sidwell's meticulous management of the station allowed for major research efforts in wheat breeding and variety development, soil fertility, weed science, soybean varieties and cropping systems, grain sorghum variety trials, plant pathology and entomology.
Animal Nutrition Physiology Center
This building is being constructed to address the needs of two of the nine academic departments in the Division. These disciplines (Natural Resource Ecology and Management and Animal and Food Sciences) require safe and modern facilities capable of accommodating the electronic and analytical technology required for 21st century science.
Project Management
The Facilities and Project Management Team provides support to the research stations through design and project management in conjunction with OSU Physical Plant. The office serves as a repository for drawings and historic documents for research stations. They also provide drafting services for new projects, prepare projects for bid and oversees project management until completion.
The office also supports the Division of Agricultural Sciences and Natural Resources by assisting with design and management of facilities at OSU locations throughout the state. Many of our recent projects include new construction, laboratories, offices, repairs, remodels and landscaping.