Eastern Research Station - Haskell
The Eastern Research Station at Haskell provides a wide variety of research opportunities. The lush Eastern Oklahoma terrain provides the opportunity for everything from livestock grazing and pasture management trials to weed and plant disease control studies.
Research Focus
The primary agricultural commodities consist of small grains, alfalfa, corn, soybeans,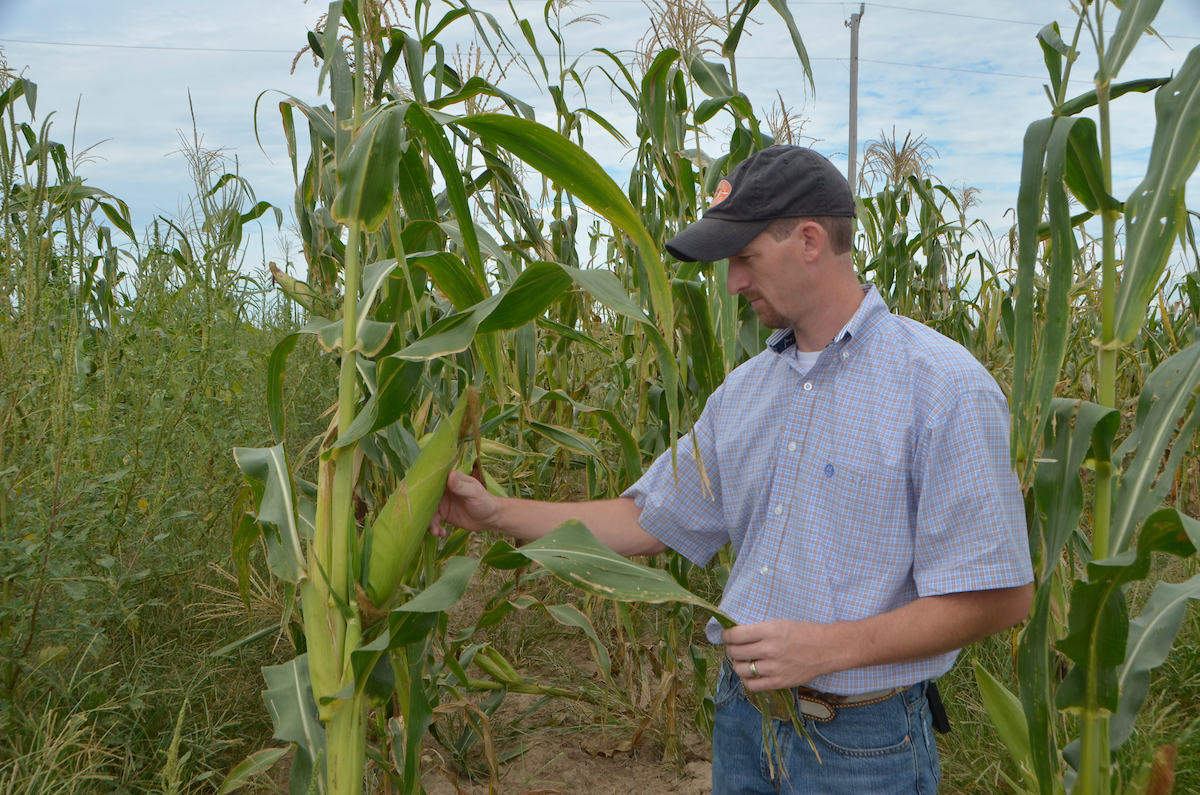 forage legumes, grain sorghum, sweet and forage sorghum, and forage grasses. Other major programs consist of soil fertility and plant nutrition, animal waste and carcass management, weed control, insect control and plant disease control, and Biofuel (forage) research. Livestock grazing studies and demonstration efforts have been of interest to area livestock producers and included features such as stocking rates, forage quantity and quality, and overall pasture management. The station has a purebred angus cow/calf herd used to support research, pasture maintenance, grazing forage research plots, and research plot clean-up.
Size and Location
The station consists of 298 acres and is located 14 miles west of Muskogee and 5 miles south of Haskell at the intersection of Highways 16 and 64 (or 72) and is located at
490 N. Hwy 64. GPS coordinates are -95.6394 Lon 35.7488 Lat.
The station is centrally located in Cherokee Prairie Resource Area, which represents approximately 6.4 million acres of Eastern Oklahoma. It has been stated that this resource area has the greatest potential for increasing agricultural production in the state when compared to the other eleven Oklahoma Resource Areas. The soils on the research station primarily consist of Taloka and Parsons series. These soils are deep, nearly level and very gently sloping, somewhat poorly drained and moderately well drained soils that have a loamy surface layer and a clayey subsoil; on uplands and terraces. The average annual precipitation is 42.0 inches with an average summer temperature of 78F and a 32F average winter temperature. The elevation of the station is 600 feet above sea level.