Reducing the Negative Impacts of Damaging Pests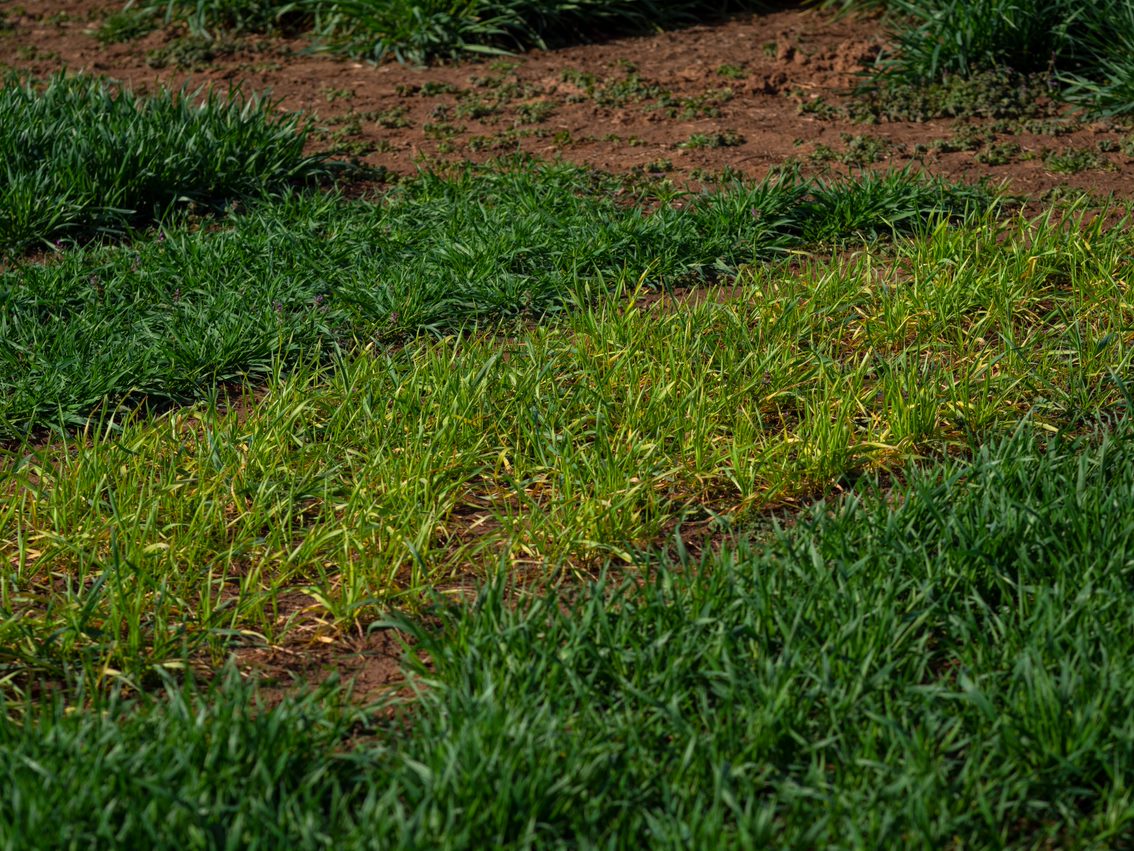 Cultivar and variety resistance to insect pests and diseases has been a major Research and Extension effort at Oklahoma State University. Insect and disease damage significantly decreases yield in a variety of agricultural crops and ornamental plantings. Field variety trials are held across the state to account for weather, soil and management differences.
Oklahoma is the second largest wheat-producing state in the Southern Great Plains. From 2015 to 2019, Oklahoma harvested an average of 3.09 million acres that produced an average of 102.8 million bushels of grain per year.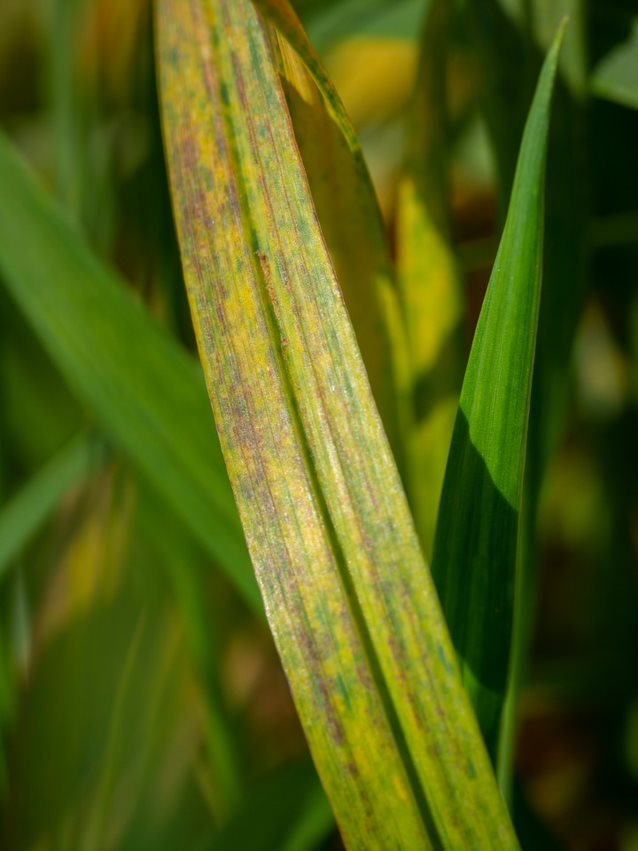 OSU's Wheat Improvement Team (WIT) is one of the longest-running research teams in OSU Ag Research. It has a goal to minimize disease and insect damage through identification of plant resistance that can be incorporated into elite wheat varieties. The team also has a goal to develop highly adapted winter wheat cultivars with marketable grain-quality.
Results of research derived from screening lines for disease and insect resistance are provided to Brett Carver, a regents professor in theDepartment of Plant and Soil Sciences, for incorporation into his winter wheat varieties.
Replicated field variety trials led by assistant professor Amanda de Oliveira Silva are established across the state to evaluate wheat varieties' response to changing environments in Oklahoma. These variety trials also allow researchers to evaluate management practices for fertility, disease and insect management.
Research led by Bob Hunger, a professor in the Department of Entomology and Plant Pathology, has revealed that disease-resistant wheat cultivars combined with foliar-applied fungicides are critical for managing important foliar diseases. Results of his research showed that a single, timely application of fungicide increased yield by 35%, and two timely applications increased yield by 47%. The result of this research has the potential to save Oklahoma producers millions of dollars per year.
The WIT has identified numerous wheat lines with bird cherry-oat aphid (BCOA) resistance and hopes to deploy genes in adapted cultivars to Oklahoma producers. The research of regents professor Kristopher Giles and research associate professor Ali Zarrabi has established a reliable protocol for evaluating wheat lines for BCOA and Hessian fly resistance. They have demonstrated that wheat cultivars resistant to aphids and other key pests can result in an increased economic return to growers of at least $2.45 per acre with wheat valued at $4.30 per bushel and assuming only 1 million acres of these cultivars are planted. This translates into $2.45 million in savings for Oklahoma growers annually.
Data collected from Research/Extension replicated demonstrations conducted by the Sugarcane Aphid Integrated Pest Management (IPM) Team showed that uncontrolled or poorly controlled sugarcane aphid infestations reduced sorghum yield by 18-30 bushels per acre.
Insecticide screening efforts resulted in the registration of three new insecticide active ingredients that are effective for controlling sugarcane aphids in sorghum. Timely insecticide applications significantly reduced yield losses from sugarcane aphids. Several resistant lines have become available and are now grown in Oklahoma.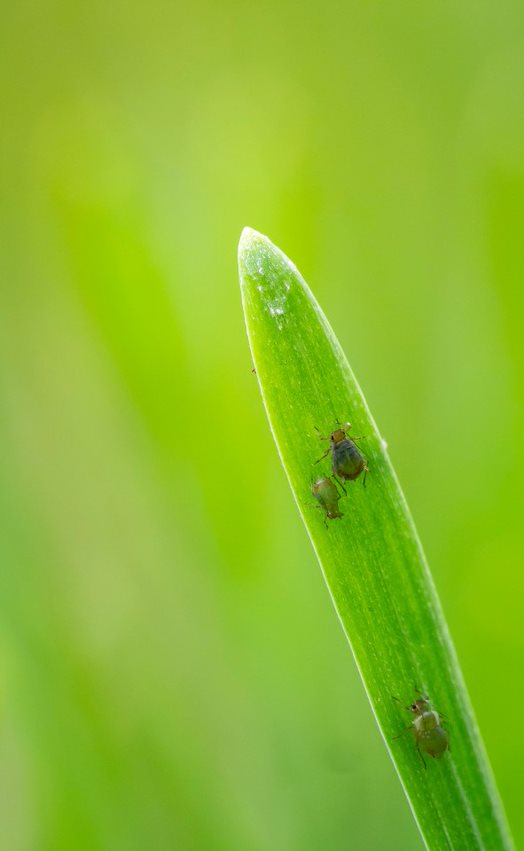 Research conducted by Giles, Tom Royer, professor and IPM coordinator in Entomology and Plant Pathology, and United States Department of Agriculture colleague Norm Elliott evaluated economic damage thresholds for greenbugs in winter wheat. They then developed a rapid sampling protocol for greenbugs in wheat called Glance-N-Go that allows producers to determine which fields require control for greenbug. The Glance-N-Go application for smartphones is designed to allow users to quickly determine if control decisions are needed.
According to USDA National Agricultural Statistics Service data, since the Glance-N-Go sampling protocol was developed in 2004, 46% of winter wheat in Oklahoma is now deliberately sampled for pests and beneficial insects each year. The most conservative estimates of savings associated with reduced pesticide use by using the Glance-N-Go aphid/parasitoid sampling plan are $8.9 million annually and $142.7 million cumulatively over 16 years. These cost savings from reducing the negative impacts of damaging pests are another example of how OSU AG Research is changing the world of agriculture.