Animal and Food Sciences students receive research funding
Wednesday, November 10, 2021
Oklahoma State University Ag Research students recently received prestigious research opportunities for funding their research.
Lily Hernandez in the Department of Animal and Food Sciences is among four students pursuing biomedical sciences research to receive funding from the National Institute of Health. The award is part of the five-year Graduate Research Training Initiative for Student Enhancement (G-RISE) grant administered by the NIH National Institute of General Medical Sciences. OSU is one of only eight institutions in the nation to receive a G-RISE grant.
Overall, the aim of Hernandez' research is to assist in the production of more robust and sound descendants for both livestock and humans. Her research studies prenatal stress, where pregnant nulliparous female pigs (those who have never had a live delivery) and their offspring are subjected to chronic stress during different stages of pregnancy to determine the potential effects on offspring behavior and productivity (i.e., immune status). She is also studying the potential epigenetic effects that may arise from overt activation of the HPA axis (the part of your body that manages stress response) at different pivotal periods of pregnancy.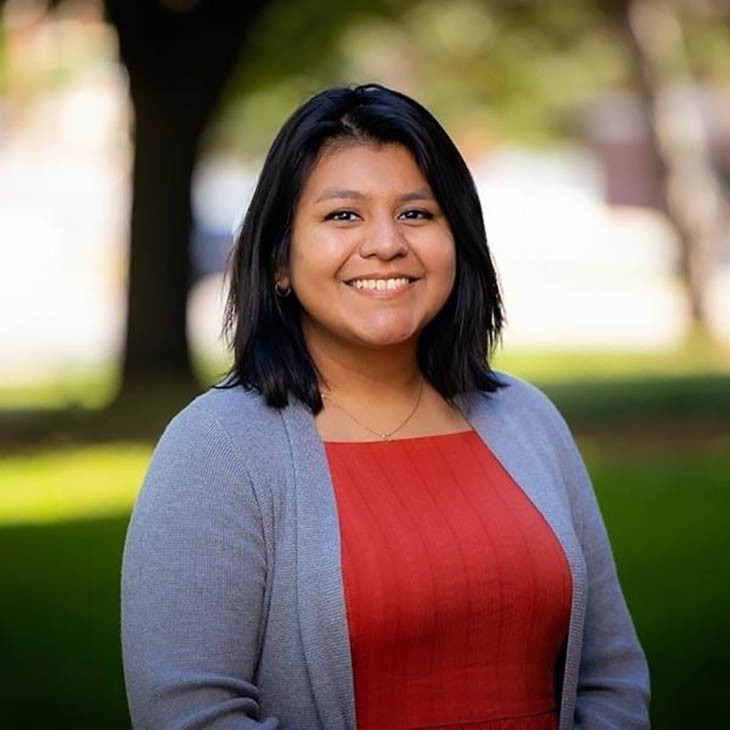 Janeen Johnson, associate professor of Animal and Food Sciences, is her faculty supervisor.
"Our prenatal chronic stress model will allow for further awareness into the negative or beneficial effects that could arise when a pregnant individual undergoes chronic stress at certain periods of pregnancy," Hernandez said. "The research will also provide more insight into what future generations may look like in both health and behavior. By identifying these outcomes, we can then begin to identify means of intervention to prevent negative effects from occurring to offspring as they mature in life."
A full story on the G-RISE grant program is available online at OSU News.
Caitlin Karolenko in the Department of Animal and Food Sciences was recently chosen for a graduate fellowship with the U.S. Department of Agriculture's Food Safety and Inspection Service. The goal of the fellowship is for the student to learn how science informs policy decision making in a key research gap identified by the FSIS. The fellowship provides Karolenko with a stipend for up to one year and monetary credit toward research supplies and travel for her work related to the fellowship.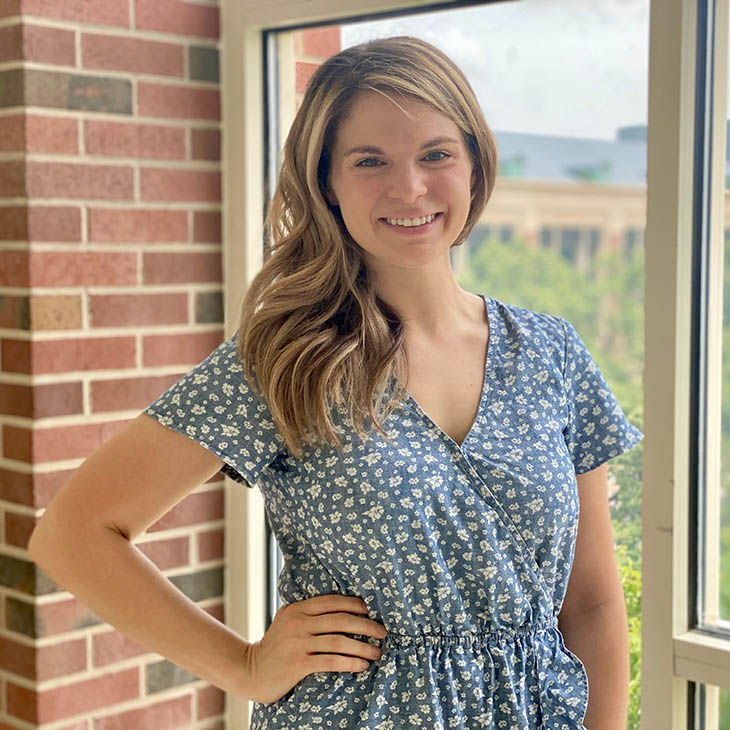 Karolenko is studying the reduction of pathogenic bacteria in biltong (dried beef) by a marinade solution (salt, spice, vinegar) and/or additional antimicrobials. She is also evaluating non-pathogenic surrogate organisms that could be used by manufacturers to perform studies within their own facilities for more accurate process assessment of pathogen control measures.
Peter Muriana, endowed professor of animal science, is her faculty advisor.
"I am excited to have the privilege to work under the mentorship of researchers at USDA-FSIS," Karolenko said. "My research for this fellowship will help fill the knowledge gaps in this specific area of food safety and possibly influence policy making at a higher level."
To date, Karolenko's work has been published in three peer-reviewed publications and will likely be published two to three more times by the time her research is complete.